CONTACT US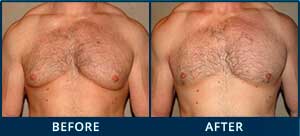 More Photos
More Information
Financing
Dr. Dadvand and his team, who are based in Los Angeles, want to ensure that each patient is able to reach his or her cosmetic surgery goals. Dr. Dadvand's practice provides several options for patients' individual financial necessities. Dr. Dadvand works with different companies, such as Prosper Healthcare Lending, in order to facilitate patients' financial needs when considering plastic surgery. It is important to note that each company has their own specifications to establish if a client qualifies or not. Furthermore, Dr. Dadvand's LA practice accepts all major credit cards, Cashier Checks and cash, in addition to offering different financing alternatives. These financing choices include certain Care Credit plans that can help patients reach their top choice surgery aspirations. Dadvand's administrative team can help you find the right financing option to suit your needs.

Dr. Dadvand's top priority is that each patient receives the best care possible. This is why his team can help patients during the process of qualifying for a loan. His office works with the following companies in order to help patients finance their surgery. If you are concerned about financing your procedure, do not hesitate to contact these lenders to see if you pre-qualify for a loan. Besides a detailed website, each company also has a toll free number you can call in order to speak with someone about the medical financial loan process.
While there may be many patient financial loan companies to choose from, Prosper Healthcare Lending is the leading patient financing company in the healthcare industry. A name and program you can trust, Prosper Healthcare Lending has helped over 250,000 people with over $3 Billion borrowed.
Prosper Healthcare Lending offers a number of benefits to its clients. Here are some of the benefits for people in need of patient financing loans:
Quick decisions provided for loans under $35,000
Lower monthly payments for loans with longer terms
No collateral required
No prepayment penalties
Loan inquiry process is immediate and easy
Confidentiality is 100% guaranteed

800.365.8295
www.carecredit.com